About Danny Liska
Danny Liska, in his first book, rode his motorcycle - a BMW R60 - from Alaska to Argentina. He was the first person to complete an overland route, riding over 95,000 miles between the Arctic Circle and the tip of South America. For this feat, he's included in the Guinness Book of Motorcycle Facts and Feats as a champion rider along the Pan American Highway. These books have become extremely hard-to-find classics! Two Wheels to Adventure is 755 pages of pure adventure like few have ever known! Nearly every page has a photo or illustration!
These books are some of the best travel books ever written -- and one is the best motorcycle travel book ever. Two Wheels to Adventure features more than 600 photographs and illustrations as well as the same extraordinary high quality printing on all of its pages to exactly match the first Edition released in 1989.
View Gallery
Buy Books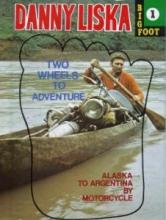 Motorcycle Classic Book from Danny Liska who was cited in the Guinness Book of Motorcycling for...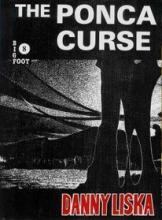 It is a cold winter night in 1863, and a group of soldiers stationed at old Niobrara saddle up...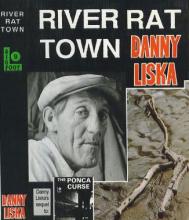 River Rat Town is the sequel to The Ponca Curse.
Reviews
This story had me gripped for days until I finished, and many days after. Danny Liska is a true adventurer and I feel lucky to have traveled his journey, even if only from the comfort of my home.
Danny Liska is what most men want to be - an adventurer. Think of the most fantastic events that could happen to a man and they have probably happened to Danny.
Danny Liska was the first person to travel by motorcycle from the Arctic Circle in Alaska to Tierra del Fuego at the tip of South America. This is a major feat today, but in 1961, it was unheard of.
Danny Liska's book is one of the greatest adventure riding books written. Whenever he he tells a story that is so amazing you think it cannot be true, it is backed up with photos.